Roadmap to Collaboration?
by
Teal Triggs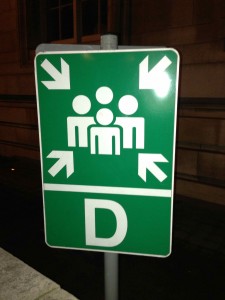 Collaboration is one of those words you think you know what it means but how do you know how to get there? Is there a street map for collaboration – a way of navigation that indicates the most direct route from point A to Z? And, if such a map exists, would we want to follow the same route as everyone else?
Zine Press is a space for collaboration. The idea follows in the tradition of what many fanzines have been in the past – a forum for sharing a passion about a subject with other like-minded individuals. In this case our shared 'experiences', that of the UnBox Festival and the making of Zine Press, will be made 'visible' in the pages of the fanzine (and this blog) created during the festival itself.
Mohor Ray asks us in her earlier post, to consider the 'how' in our collaboration; how might we be able to create a new way to tell the story of UnBox? I love this challenge. Ours is a unique group of emerging and established voices in design and writing. I'd love to see the core team develop a critical-friendly tool kit – using their 'design lens' through which the stories of people involved with the Festival are documented and celebrated. Let us not forget that outside of the core Zine Press team, the opportunity exists to welcome other participants to share our perspectives, experiences, and ideas not only about the Festival, but about the broader debates and issues that will carry us beyond this four-day event. This is an essential part of our collaboration, too.