Team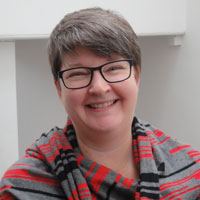 Teal Triggs
Mentor
Teal Triggs is Professor of Graphic Design and Associate Dean, School of Communication, Royal College of Art. As a graphic design historian, critic and educator she has lectured widely and her writings have appeared in numerous edited books and international design publications. Her research focuses primarily on graphic design pedagogy, self-publishing, and feminism with recent work extending into a number of community-based learning projects. She has also been involved in leading a number of interdisciplinary research teams in developing methods that combine social science and design-led solutions. Teal's books include Fanzines as well as The Typographic Experiment: Radical Innovations in Contemporary Type Design, both published by Thames & Hudson. She is also Supervising Editor of Iridescent: Icograda Journal of Design Research (Icograda); Associate Editor of Design Issues (MIT Press) and co-Editor of Visual Communication (Sage). www.rca.ac.uk, www.zineweekly.blogspot.co.uk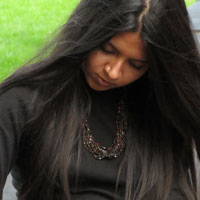 Deshna Mehta
Core Team
Deshna is a visual artist with a passion for photography, writing and curation. After having graduated recently from the Royal College of Art in London, she moved back to India seeking to find meaningfulness and relevance of graphic design to the Indian masses through research, writing and her design practice. She is interested in examining design conventions to see if there is a give and take relationship between designers and their inspiration. She works out of Mumbai and has very recently co-founded a design and publishing initiative: Anugraha which serves as a platform to encourage and undertake collaborative practices in the field of visual art, design and research.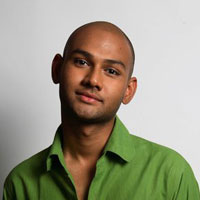 Mayank Mansingh Kaul
Core Team
Mayank Mansingh Kaul is a Delhi-based textile and fashion designer. A design writer and curator, he is the Founder-Director of The Design Project India, a Not-for-Profit organisation seeking to enable critical writing, curatorial ideas and archiving projects in India design. He has written on Indian design for leading Indian publications like Vogue India, Le City Deluxe India, Domus India and The Mint, and he is curator of Fracture – an upcoming show on contemporary hand-crafted textiles from India, at the Devi Art Foundation Gurgaon.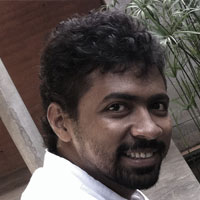 Sameer Kulavoor
Core Team
Sameer Kulavoor is a supporter of craft & independent publishing and has designed/illustrated/created several publications over the last 2-3 years: Zeroxwallah Zine, The Ghoda Cycle Project : It's Nice That / More here. He is the co-founder/editor/curator of 100%ZINE - a theme based art zine featuring work of contemporary designers, visual artists, illustrators & craftsmen. He also runs a studio—Bombay Duck Designs—which specializes in direction, illustration design and image making for music & cultural projects, publications, exhibits, motion graphics, animation, advertising and editorials. It is the earliest 'specialized' independent studio of its kind in India. Recently, his studio created the illustrative branding design for NH7 Weekender, India's biggest music festival.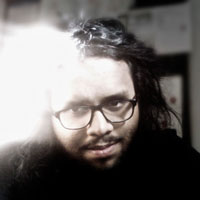 Abhijith KR
Core Team
Abhijith KR is a recent graduate of the under-graduate graphic design programme at NID. He has been working with Codesign since his sixth-semester internship. He was more of an ink, pixels and beziers person, trying to do justice to the content, before he worked with the studio on Dekho (a book on conversations on design), creating textual content as well, this time specifically as raw material for design. He is fascinated by the idea of employing graphic design to manipulate structures in words and images. Abhijith is bemused by the idea of 'Indian design' as one thing, and believes that authenticity and purity of intent behind what one makes, is more important. That is one of the things he learnt while working on Dekho, listening to design practitioners across India, while designing the book, over a period of almost two years. He runs a weblog at http://blog.keyaar.in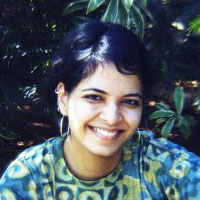 Ruchita Madhok
Core Team
Ruchita Madhok is principal designer at Kahani Designworks, an inter-disciplinary design practice from Mumbai. Her work lies at the intersection of design and culture and the studio's online project Perch is a platform for Indian perspectives on contemporary design practice. Trained at Central Saint Martins College of Art and Design, London and at the National Institute of Design, Ahemadabad she has worked for internationally for design studios and cultural institutions including the Victoria and Albert Museum, where she has contributed to an upcoming exhibition on Indian design. A designer, writer and former Unbox 2012 fellow, Ruchita hopes to bring the Unbox experience to a wider audience through the exciting new opportunities offered by the Zine Press. Watch out for her sketchnotes tweeted live and writing for the zine.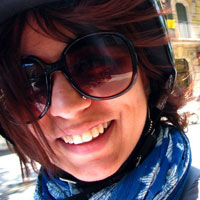 Kriti Monga
Core Team
Kriti is a graphic designer and illustrator, better known for her side projects in hand lettering, typography installations, live sketchnotes and travel diaries. She runs a small design + illustration studio called Turmeric Design in Delhi. With her live sketchnotes here/ Unbox 2012/ TypoDay & Unbox 2011 she continues to find it amazing that what started as a largely private note-taking, staying-awake activity, takes on a new life altogether when put out there for others to see. The conversation and connect that these have sparked, have been invaluable. She occasionally organises type-installations in public spaces, lovingly called Typerventions. Food, music, travel and crafting things by hand bring her joy and she feels fortunate to be able to live her life combining them in whimsical, happy (mostly meaningful) ways.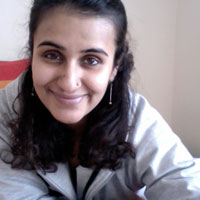 Mohor Ray
Facilitator, UnBox Festival
Mohor Ray is the cofounder of communication design practice Codesign and the editor of Dekho: Conversations on Design in India. Trained as a graphic designer at the National Institute of Design, her interest in content-driven design leads her to bring together the verbal and visual worlds in commissioned projects spanning branding and curation for self-initiated projects like Dekho and UnBox. She keeps an eye and ear open always, for inspiration from everything and everywhere.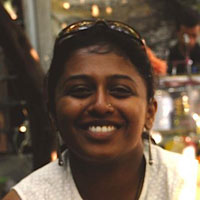 Babitha George
Facilitator, UnBox Festival
Babitha is a Management graduate from IIM,Ahmedabad, and an English and Journalism major prior to that. She has worked for Pepsico, iDiscoveri, Nicholas Piramal and The Azim Premji Foundation before deciding to pursue her interests in the creative arts and design led innovation at Quicksand. Babitha anchors the studio's presence in Bangalore.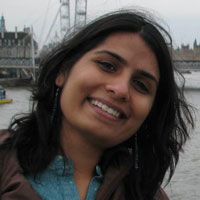 Aanchal Sodhani
Facilitator, The British Council
A lover of cats, Aanchal Sodhani is trained in craft design and currently works with the British Council India Office. She divides her time between finding excuses to travel and generating interest in design projects that noone cares about. She is also a committed design conference junkie and a believer in analog photography/ public transport/ community drumming/ Indian design.